MT x Saucony 'DIY' Jazz Court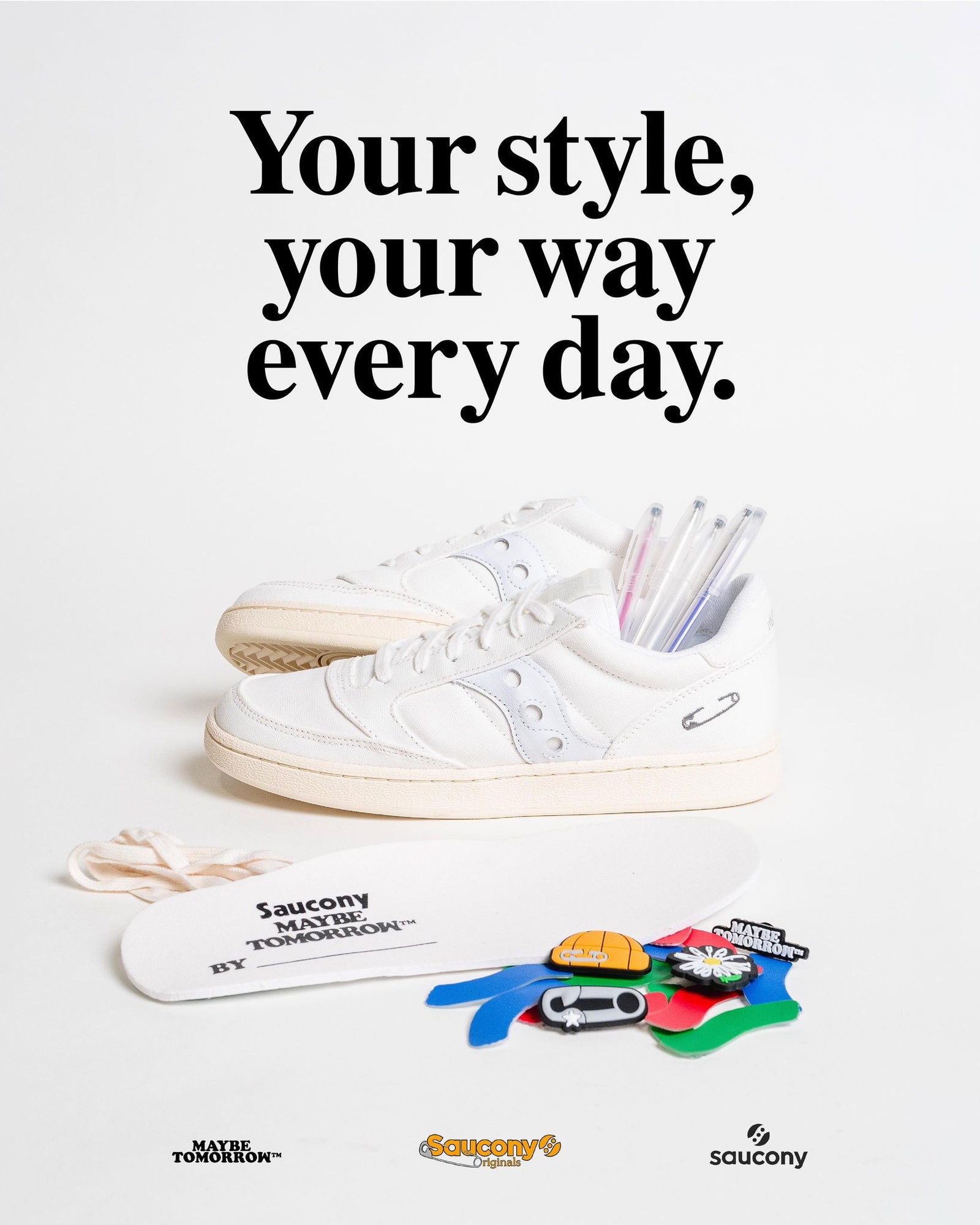 Your style, Your Way, Everyday
 With our shoes, you can express your individuality and creativity. Add colorful laces, paint on them, or attach decorative accessories - the possibilities are endless. Our shoes are a blank canvas! Showcase your personal style and make a statement with every step.
 But our shoes aren't just about style - they're also practical and comfortable for daily wear. They're designed to withstand the wear and tear of everyday use, making them a reliable and long-lasting. Their simple and versatile all-white design can be worn with just about anything.
 So why settle for basic, uninspired shoes when you can have shoes that truly reflect your unique style and personality? Our all-white shoes are designed for customization and daily wear to make every day your own.
---